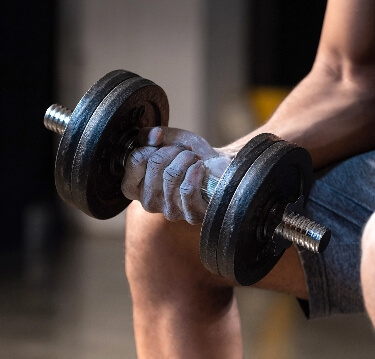 GYM
Keep up with your fitness routine in the ideal workout space, accessible round the clock.
Use the best, most contemporary equipment at your leisure
Our complimentary Gym & Wellness Club is available to you 24/7 and fully fitted with state-of-the-art exercise and training equipment, personal lockers and showers.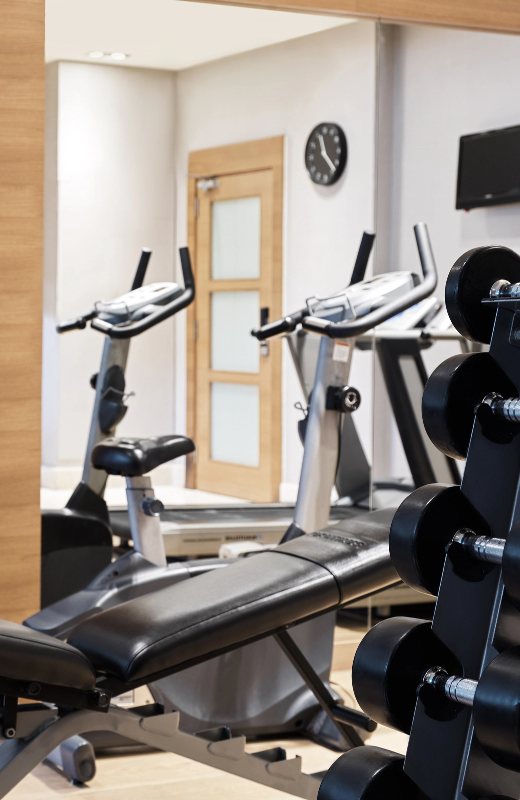 Get a jump on your day
We understand how important looking after your body and mind is to you, and have created a luxury Gym & Wellness Club that provides you with all you may need to keep your body toned, strong and active.
Our complimentary club is available to you 24/7, so that you can visit whenever you feel like working out.  It is fully fitted with state-of-the-art exercise and training equipment. Feel the difference with premium machines (like treadmills, exercise bike and weight machines) by Nautilus and Bowflex. And if you find it hard to keep going while on the treadmill you can watch a program on our LCD TV instead of the treadmill display. Our club also offers a full range of sophisticated gym equipment and accessories to ensure that you have exactly what you need for your personalized workout.
The Gym & Wellness club has personal lockers for your possessions as well as showers and changing rooms with hairdryers. The hotel provides fresh towels and sterilised exercise mats as well as mineral water for you to cool down, so you don't have to bring your own.
Following your fitness session, soak in the luxurious, all-marble Hammam steam bath that includes an in-room shower, also available round the clock for your convenience. And if your muscles need some expert tension relief, professional massage services are available at your request and are undertaken by trained physical therapists, in a separate private area.